Super Nintendo Game The Lost Vikings Rare , vendido en Junio 2010, ¡Por 0.99 GBP!
¿Cansado de perder subastas en el último segundo?
Date de alta en Keecua.com y consigue artículos como éste al mínimo precio gracias a las pujas de último segundo de Keecua.com, con Keecua.com conseguirás los mejores precios en eBay y evitarás subastas fraudulentas.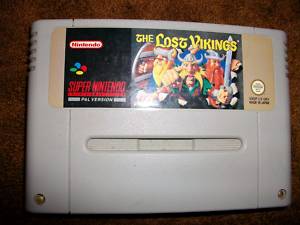 Seller assumes all responsibility for this listing.Item specifics - Video GamesPlatform: Nintendo, SuperCondition: UsedGenre: Action, AdventureFormat: PAL (UK Standard) --  
For sale is a classic game for the Super Nintendo, The Lost Vikings.
The game is unboxed, has no instructions and is in used condition, but will be well packaged. My SNES no longer works so I can't delete my save game data off of it, but you can delete it or pick up from where I left off!
I have a few other SNES games and controllers for sale so check out my other listings! If you buy more than one game at the same time I will only charge you once for p&p.
If for any reason the game doesn't work or you are unsatisfied with it then send it back to me within one week of sale (you will have to pay for p&p) and I will give you a full refund. I have a 100% feedback rating and would like to keep it that way! UK bidders and paypal only please.
00013
Puede que también te interese...