Vagrant Story (PS1 PAL) , vendido en Abril 2010, ¡Por 7.55 EUR!
¿Cansado de perder subastas en el último segundo?
Date de alta en Keecua.com y consigue artículos como éste al mínimo precio gracias a las pujas de último segundo de Keecua.com, con Keecua.com conseguirás los mejores precios en eBay y evitarás subastas fraudulentas.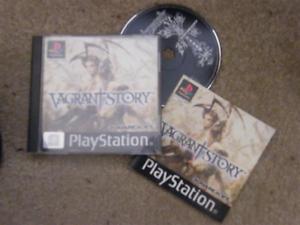 Seller assumes all responsibility for this listing.Item specifics - Video GamesPlatform: Sony PlayStationCondition: UsedGenre: Role PlayingFormat: PAL (UK Standard) --   Used copy of the PS classic - Vagrant Story
Puede que también te interese...