Roc hydra + masque Skin soothing moisture boost 40ml , vendido en Abril 2010, ¡Por 3.19 EUR!
¿Cansado de perder subastas en el último segundo?
Date de alta en Keecua.com y consigue artículos como éste al mínimo precio gracias a las pujas de último segundo de Keecua.com, con Keecua.com conseguirás los mejores precios en eBay y evitarás subastas fraudulentas.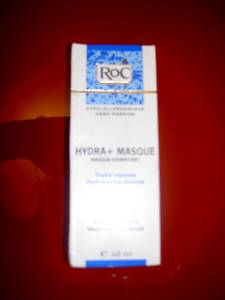 Seller assumes all responsibility for this listing.Item specifics - Skin/ Face CareType: MoisturisersKey Ingredient: --Application Area: FaceAppliance: --Treatment: Anti-AgeingVolume (ml): 40 mlBrand: ROCCondition: New
Roc Hydra + masque full size 40ml
Skin soothing moisture boost instantly hydrating your skin to counteract the everyday damaging effects of dehydration and stress.
New and boxed.
Boxes may be damaged hence price clearing out stockroom.
RRP price 12.99
Puede que también te interese...