RENFE Spanish Railways Steam 240 4004 Miranda Del Ebro , vendido en Agosto 2010, ¡Por 5.19 GBP!
¿Cansado de perder subastas en el último segundo?
Date de alta en Keecua.com y consigue artículos como éste al mínimo precio gracias a las pujas de último segundo de Keecua.com, con Keecua.com conseguirás los mejores precios en eBay y evitarás subastas fraudulentas.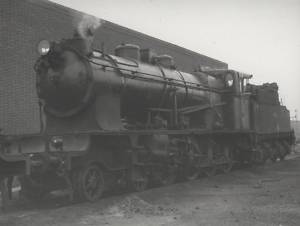 Seller assumes all responsibility for this listing.Item specifics - Collectables: RailwayanaType: PhotographsCompany/ Era/ Region: EuropeOptions: --  Trotskee TravelVisit my eBay storeSign up for newsletterStore CategoriesStore homeRailBus & CoachFerries & Hovercrafts
Black and White Photograph
RENFE - Spanish Railways Steam Locomotive ex Norte
No 240 4004
Taken in 1963 at Miranda Del Ebro
Measures - 8cm by 10cm
Only known reproduction of this photo. Includes full details of location and locomotive on rear
Postage Discount - For each additional item you purchase from either the auctions or the shop, the additional postage will be 50p per item. This will be applied to the highest postal rate, but excludes any item where the postage is already more than £1.50. In these instances a discount rate will be quoted separately.
Payment & Posting Time - We aim to ship your items within 48 hours of receipt of payment. If you would like to hold off paying as you are bidding on other items ending shortly, then please just let us know this.
Packaging - All items are shipped in bubble envelopes to protect the item(s).
International Sellers - We welcome any customers from abroad and postage rates can be given prior to the end of the auction. Currently we have shipped to New Zealand, Australia, Venezuela, Canada, Bermuda, USA, Norway, Sweden, Germany, France, Holland, Hungary, Portugal, Spain, Republic of Ireland, Italy, South Africa, Japan, and Hong Kong.
Returns and Feedback – We never leave negative feedback unless in extreme situations. We ask that you do the same and if you ever receive goods that were not as described please let us know and we will do our best to rectify this.
Powered by eBay Turbo Lister
Business Seller Information
TrotskeetravelRobin Fell16 Highworth CloseHigh WycombeBuckinghamshireHP13 7PJUnited Kingdom
Phone:
 01494 446774
Email:
 trotskee@tesco.netReturn policyReturns accepted
Puede que también te interese...