BOLLE 'EAGLE VISION' MENS SPORTS SUNGLASSES WITH CASE , vendido en Mayo 2010, ¡Por 4.99 GBP!
¿Cansado de perder subastas en el último segundo?
Date de alta en Keecua.com y consigue artículos como éste al mínimo precio gracias a las pujas de último segundo de Keecua.com, con Keecua.com conseguirás los mejores precios en eBay y evitarás subastas fraudulentas.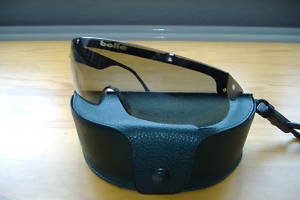 Seller assumes all responsibility for this listing.Item specificsSunglasses Style: SportswearBrand: BOLLEColour: BlackAccessory Type: SunglassesAccessory: Sunglasses  
Genuine Bolle eagle VISION sunglasses (The PGA EUROPE is stamped on them), dark tinted wrap around style. Comes complete with hard case with clip & cleaning cloth. I don't think they have ever been worn & are in excellent condition.
Please e.mail me any questions.
--
Puede que también te interese...