...TANINO LIBERATORE...EDITIONS KESSELRING... , vendido en Abril 2010, ¡Por 1 EUR!
¿Cansado de perder subastas en el último segundo?
Date de alta en Keecua.com y consigue artículos como éste al mínimo precio gracias a las pujas de último segundo de Keecua.com, con Keecua.com conseguirás los mejores precios en eBay y evitarás subastas fraudulentas.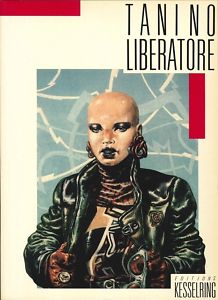 Seller assumes all responsibility for this listing.Last updated on 04:54:07 AM PDT, Apr 12, 2010 View all revisionsItem specificsType: AlbumsEtat: OccasionLiberatore Couverture et Bd en bon état.Envoi rapide et soigné.Transport pour l'Europe en économique: 5,50 euros.Pas de paiement iban-bic svp. Merci.Questions and answers about this item Q: Hi there H&S to Spain? ThanxA: Bonjour prix du transport en économique pour l'Espagne: 5,50 euros. Cordialement. AngeloApr 12, 2010 Ask a question00015
Puede que también te interese...